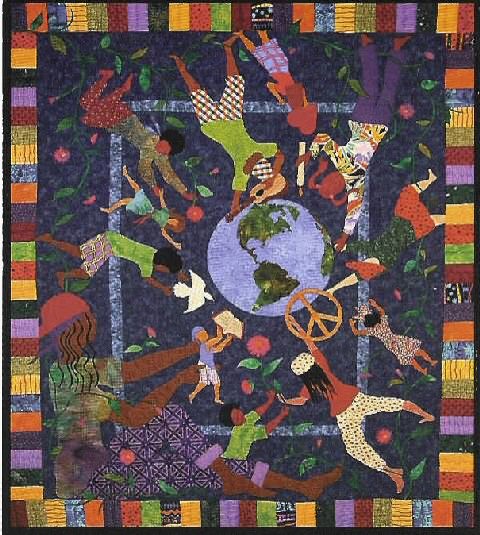 A tiny moment to blog.
'Tis the season.
Greetings, blessings and a prayer for heavenly peace to you and all whom you love.
I'm very grateful to have found so many friends in the blogosphere.
I've always been fond of the Frugal Gourmet's benediction---
"I bid you peace."
Truly.
God's peace to you.
Peace quilt